Hey Crafty People!
I had so much fun playing along in the Team Tiny CASE the creator hop and I'd love it if you could check out my video!
---
There are many ways to interpret CASE-ing someone and I chose to base my card around a technique that I saw on Olivia's channel, ORM Crafts, but not recreate the card exactly. She showed an awesome way of using a stencil to get the basis of a no line coloured image. I don't have the stencil that Olivia used in her video, so I chose the closest that I had to what she used.
I started by blocking out the basic shape using my Mega Bloom stencil and a very pale blue watercolour pen. Then I added each petal in turn, once I was happy with the shape and colour I let this dry and then grabbed my coloured pencils to add depth and detail.
I trimmed down my painting and added a simple embossed sentiment and a thin black mat. Simple & elegant.
---
---
Thank you for stopping by today, if you're new here I'd love it if you could follow my blog and maybe even check out some of my other social media links.
---
*Please note, some of these are affiliate links, shopping from these are at no cost at all to yourself and helps support this blog & my channel. I appreciate anyone who does use them SO MUCH. Thank you.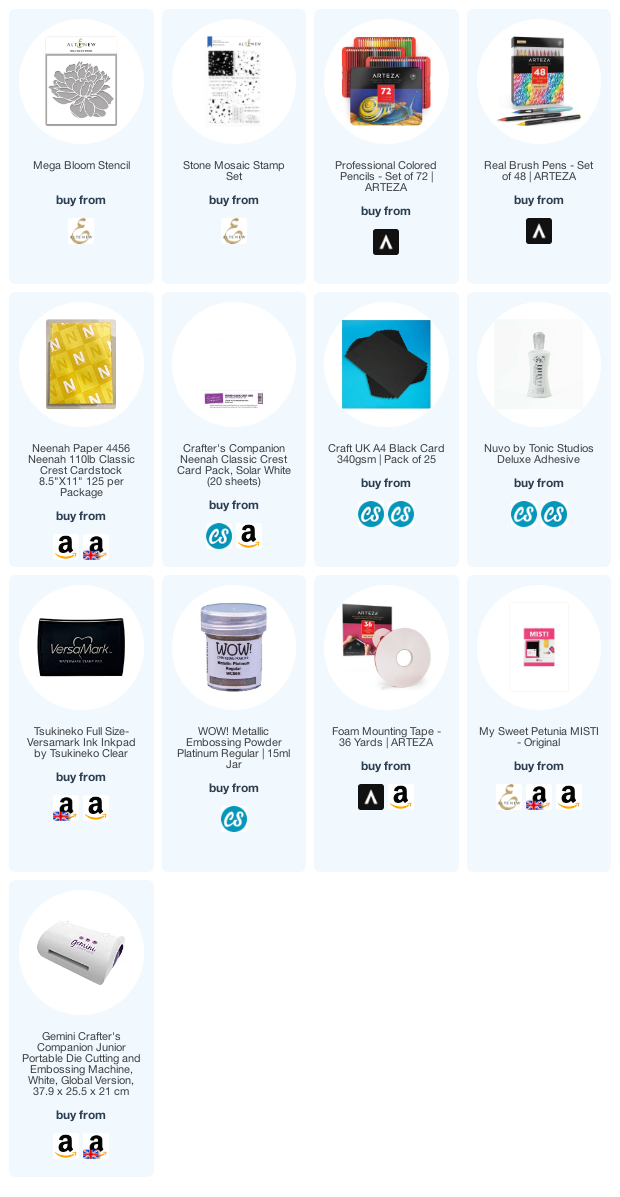 https://linkdeli.com/widget.js?id=f5e8378456858c916708