Hey Crafty People!
I had so much fun playing along in the Team Tiny CASE the creator hop and I'd love it if you could check out my video!
---
There are many ways to interpret CASE-ing someone and I chose to base my card around a technique that I saw on Olivia's channel, ORM Crafts, but not recreate the card exactly. She showed an awesome way of using a stencil to get the basis of a no line coloured image. I don't have the stencil that Olivia used in her video, so I chose the closest that I had to what she used.
I started by blocking out the basic shape using my Mega Bloom stencil and a very pale blue watercolour pen. Then I added each petal in turn, once I was happy with the shape and colour I let this dry and then grabbed my coloured pencils to add depth and detail.
I trimmed down my painting and added a simple embossed sentiment and a thin black mat. Simple & elegant.
---
---
---
Please be aware:
As part of my Design Team and Guest Design work I do often receive free products to use, but I only ever recommend products that I genuinely love.
Also, I know how incredibly lucky I am to have these opportunities, but you don't always NEED the newest products or the 'full set'.
So please don't feel that you need everything.
I like to show a variety of brands and products; this way; this way there will be something for everybody to enjoy.
---
*Affiliate links are used, where available; this means that I may get a small commission if you purchase using one of these links, at no extra cost at all to yourself. A huge thank you goes to anyone who does purchase using my links, it is so highly appreciated.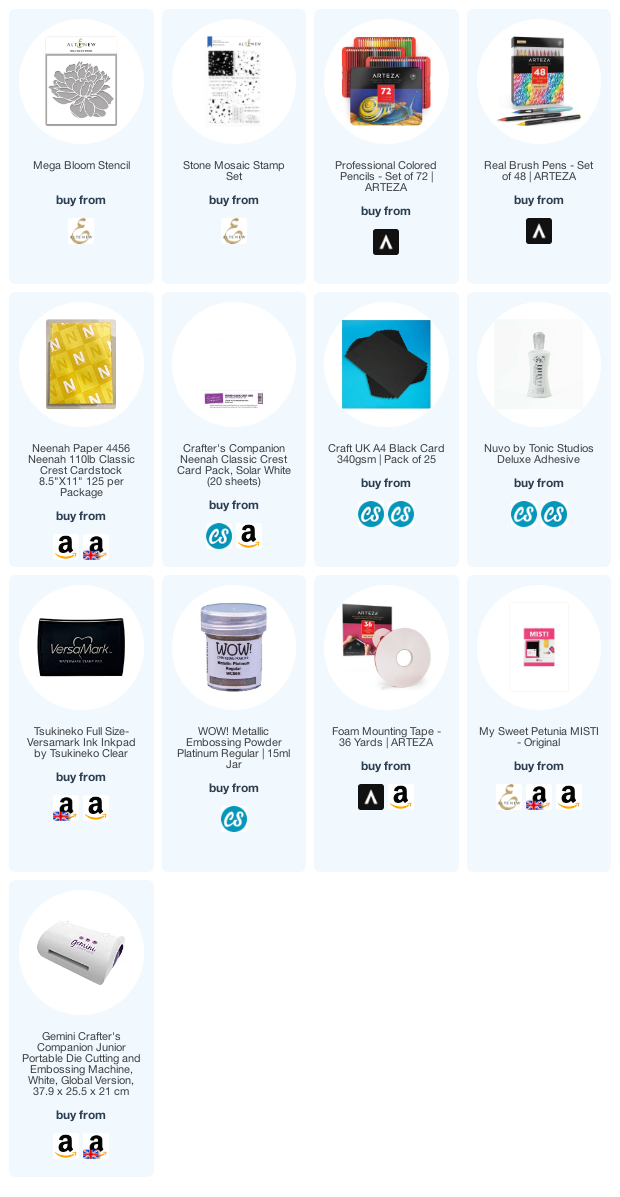 https://linkdeli.com/widget.js?id=f5e8378456858c916708