Hey Crafty People!
I had so much fun playing along in the Team Tiny CASE the creator hop and I'd love it if you could check out my video!
---
There are many ways to interpret CASE-ing someone and I chose to base my card around a technique that I saw on Olivia's channel, ORM Crafts, but not recreate the card exactly. She showed an awesome way of using a stencil to get the basis of a no line coloured image. I don't have the stencil that Olivia used in her video, so I chose the closest that I had to what she used.
I started by blocking out the basic shape using my Mega Bloom stencil and a very pale blue watercolour pen. Then I added each petal in turn, once I was happy with the shape and colour I let this dry and then grabbed my coloured pencils to add depth and detail.
I trimmed down my painting and added a simple embossed sentiment and a thin black mat. Simple & elegant.
---
---
Thank you for visiting my blog today. If you'd like to see more of my artwork & how to's and/or hear my thoughts on living with a chronic illness then please consider subscribing. T.
---
*Please note, some of these are affiliate links, shopping from these are at no cost at all to yourself and helps support this blog & my channel. I appreciate anyone who does use them SO MUCH. Thank you.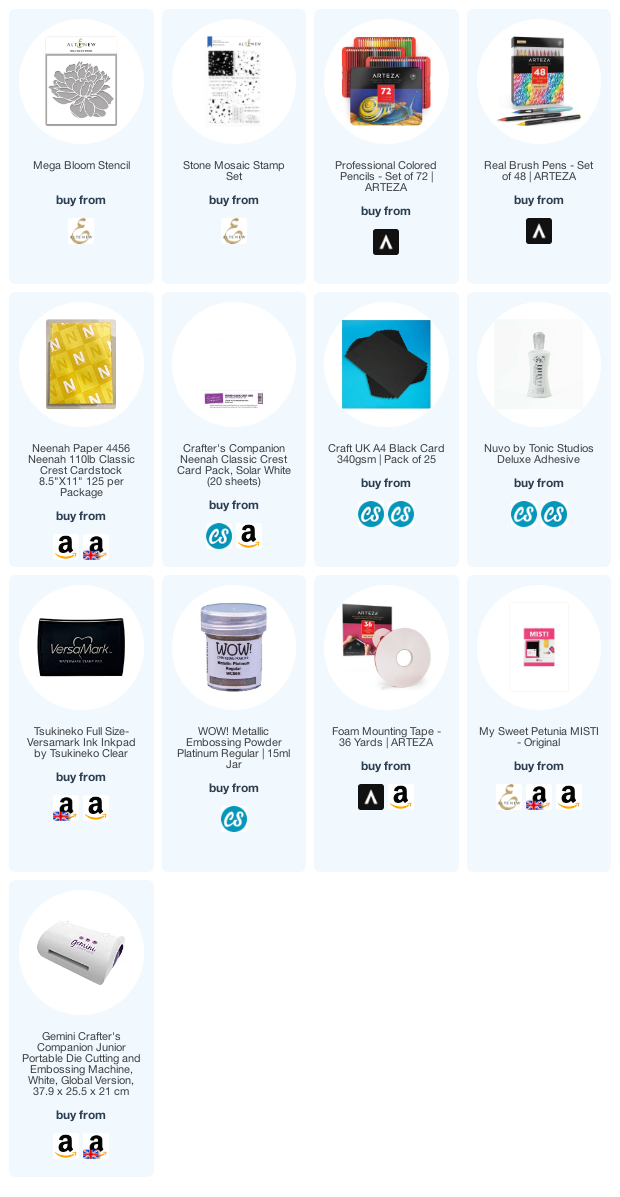 https://linkdeli.com/widget.js?id=f5e8378456858c916708