Happy Saturday! I've got the new Rachel Vass Designs release to brighten your weekend and oh man, it's a good one!!! ?
I've got two cards to share with you for this release, both pretty clean & simple and both easy to create!
First up, this set comes with lots of different options, and Rachel has done the grunt work for us!! She's included the design I used with the two borders, leaving space for any one of the included sentiments to sit nicely between. That just makes creating with this so easy peasy, which sometimes is exactly what we need, right?!
---
I want to just drop in that I am totally using this design for some of my Christmas cards this year!! I'll just add a Christmas sentiment between the borders, and if you print onto Letter sized cardstock, you would have 4x a2 panels from only one sheet!! Super quick & easy!!!
---
For my first card, I printed onto Neenah 80lb white cardstock, then I coloured the leaves and berries using my Arteza professional coloured pencils. I don't very often reach for these as my only colouring medium, (I do however use them to add detail and depth on top of almost all my other colouring mediums,) so I thought I would give them a try as the lead for a change.
I like to swap things up a little every now & then, plus my Copic markers are still in DESPERATE need of a refill and we're yet to get any stock over here in the UK, so I'm finding myself experimenting when my go to isn't available. Which is only a good thing I suppose!
I coloured it uber simple, switching up the greens for the different leaves and once I had finished, I added Glossy Accents to each Berry. I love how it turned out and I will definitely be revisiting this for my Christmas cards!
---
My second card is still super CAS, however it does require a digital cutting machine, at least to do it in the same way I did.
I traced Rachel's design in Silhouette Studio so that I could generate a cut job for it, then I got my Copper Sketch pen out and added the design to a piece of Buff cardstock.
(Whilst you would need a machine to sketch in this way, you could also get a similar result using copper foil, a laserjet print and a laminator.)
I added the panel to an a2 card base and embellished it with some white Nuvo Vintage Drops, which are the matte version.
Now, it looks awesome in real life! It's got a sort of tone on tone look, with the added interest of having both matte and glittery elements.
However, it was SO difficult to photograph!! You can see the effect better in the lower angled shots, but from above you can hardly make it out at all, which is a bit disappointing!
So you are just gonna have to trust me when I say it looks great, unfortunately.
---
So that is my inspiration for this new release, but you can check out the rest of the Design Team's inspiration over on Instagram.
Also, don't forget to use #rachelvassdesigns & #handmadebytasha when sharing any makes you have been inspired to do with Rachel's designs!!
---
---
Please be aware:
As part of my Design Team and Guest Design work I do often receive free products to use, but I only ever recommend products that I genuinely love.
Also, I know how incredibly lucky I am to have these opportunities, but you don't always NEED the newest products or the 'full set'.
So please don't feel that you need everything.
I like to show a variety of brands and products; this way; this way there will be something for everybody to enjoy.
The lovely people over at Arteza have given me a special discount code for all of my lovely crafty people to use for 10% off!*
tashasaves | OR | tashasavesuk
*Affiliate links are used, where available; this means that I may get a small commission if you purchase using one of these links, at no extra cost at all to yourself. A huge thank you goes to anyone who does purchase using my links, it is so highly appreciated.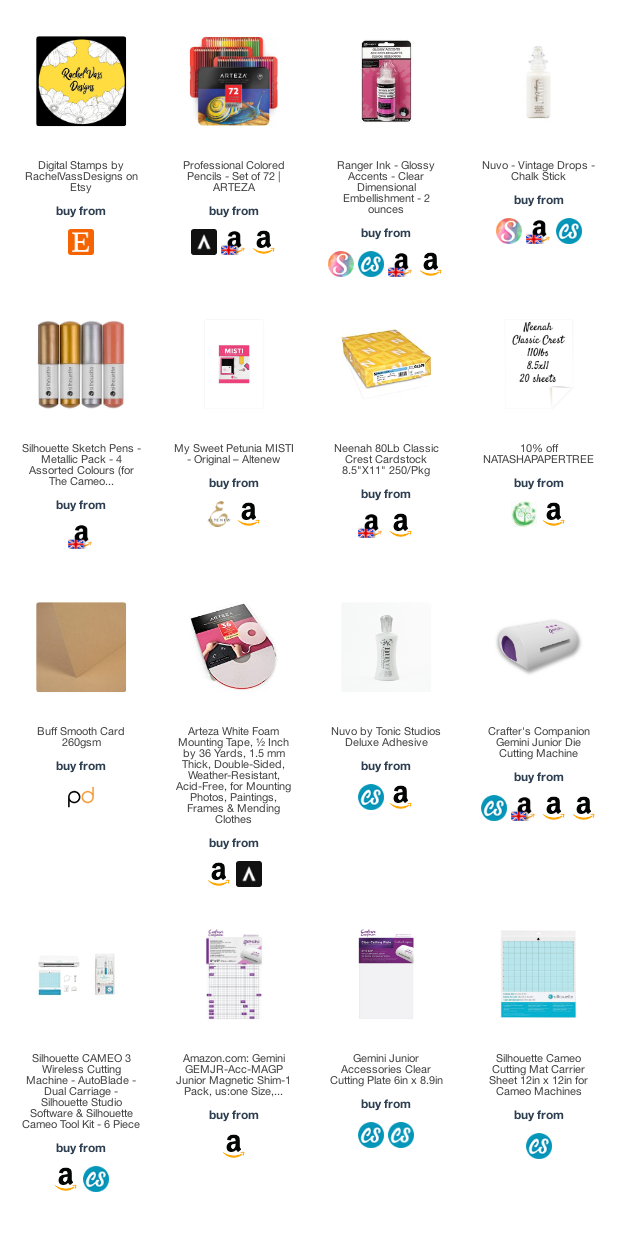 https://linkdeli.com/widget.js?id=f5e8378456858c916708