Hey Crafty People!
This weekend's release over at Rachel Vass Designs is full of the kinda caffeinated hit you need when you have only had a couple of hours sleep. No, just me?
I'm coming to you from my craft desk with a steaming cup of coffee, think of it as my life imitating this art! 😂🙈
I love that the main image has a blank piece of paper that you can use for any of the sentiments, or even to write your own personal message! The possibilities are endless with this!!
That is one of the most exciting things about working with digital stamps to me; the ability to use them in ways only limited by your imagination!! So much fun!!!
I coloured this really simply, just a single colour for each individual part, then I added a ring of pink around the edge of the saucer that matches the cup and added a little bit of simple shading with a grey marker.
I added Glossy Accents to the coffee in the cup and once that was dry, I trimmed the panel down to 4 x 5.25 inches and pipped it up in foam tape to an a2 card base. (4.25 x 5.5 inches, which gives me a lovely white border all the way round!)
---
You can check out the rest of the Design Team's inspiration over on Instagram, and don't forget to use #rachelvassdesigns & #handmadebytasha when sharing any makes you have been inspired to do with Rachel's designs!!
---
Thank you for visiting my blog today. If you'd like to see more of my artwork & how to's and/or hear my thoughts on living with a chronic illness then please consider subscribing. T.
---
*Please note, some of these are affiliate links, shopping from these are at no cost at all to yourself and helps support this blog & my channel. I appreciate anyone who does use them SO MUCH. Thank you.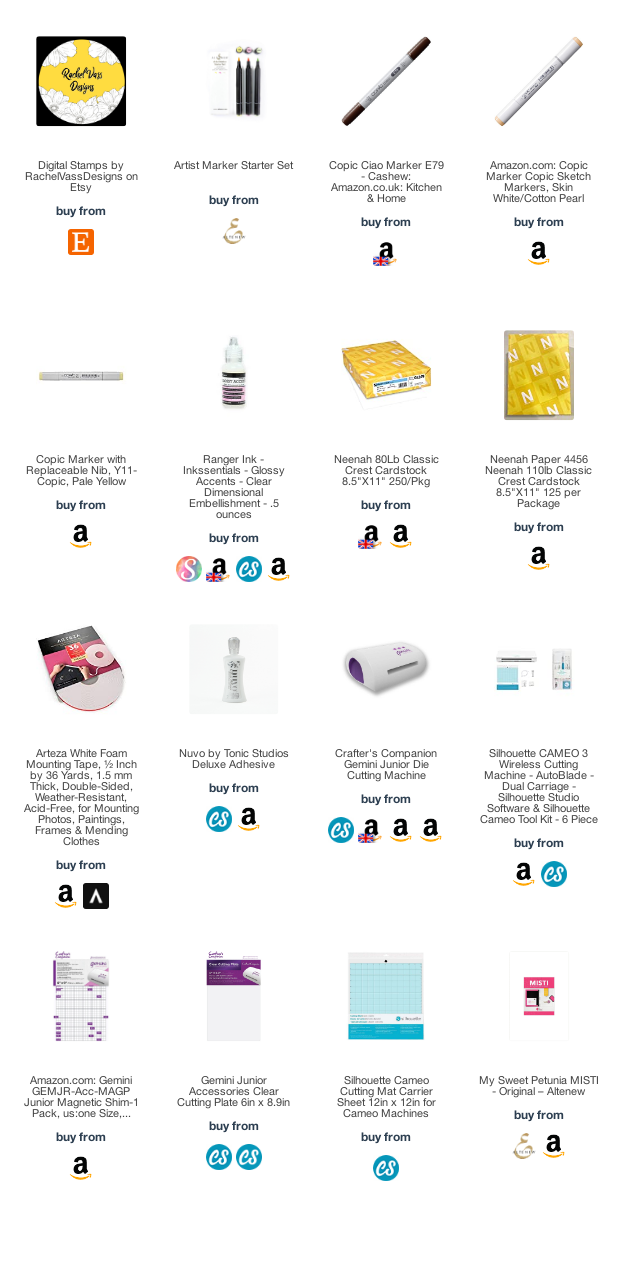 https://linkdeli.com/widget.js?id=f5e8378456858c916708