Hello Crafty People!
Today I'm up on The Little Paper Tree's Blog sharing how I made these two adorable Birthday cards using products from Trinity Stamps.
But did you know, The Little Paper Tree turns 5 this month?! We're having a party to celebrate this huge milestone with Jeni, Janet & Millie, and we'd love for you to get involved!
Head over to Instagram to leave a comment on my post and then hop along to see the wonderful inspiration our Design Team have come up with! (Plus, if you leave comments on their posts too then you will have even more chances to win!)
---
Don't forget to use code natashapapertree to get 10% off your order.
---
Thank you for visiting my blog today. If you'd like to see more of my artwork & how to's and/or hear my thoughts on living with a chronic illness then please consider subscribing. T.
---
*Please note, some of these are affiliate links, shopping from these are at no cost at all to yourself and helps support this blog & my channel. I appreciate anyone who does use them SO MUCH. Thank you.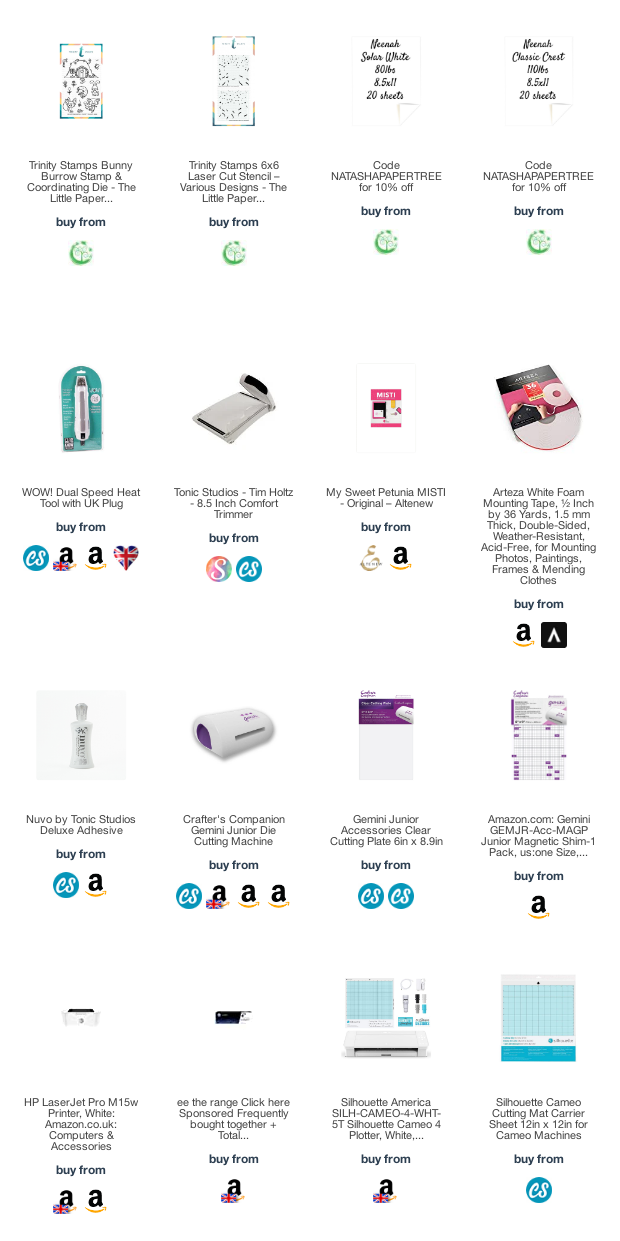 https://linkdeli.com/widget.js?id=f5e8378456858c916708