Hey Crafty People!
Another week has flown by and it's release day over at Rachel Vass Designs! This week Rachel has a beautifully delicate Iris to share with us and I had a blast creating this slimline shaker card with it!
I started with my Iris and sentiment, sizing them both within Silhouette Studio and using its print & cut feature to get these perfectly cut elements.
I also cut the stitched slimline circular windows panel using a cut file that I created myself.
I coloured my Iris in really simply; I wanted it to appear white, so I added some warm grey into any areas of shadow, working my way from dark to light so that the edges were softened.
I decided to try something a little different and add some yellow and green tones in at the base of the petals; this was really just because I fancied doing it, so I did! I really like how it turned out!
I threaded the stem of my flower through two windows, so that my flower was coming out of one of them, and used a few drops of glue in strategic places just to keep it still.
I added a piece of acetate behind my panel, using wet glue, then positioned adhesive foam tape all round the outside of the panel and under any parts that would be hidden by the panel.
I filled the shaker pockets with some gold sequins and then added another sheet of acetate on top. This is a tip I picked up from the awesome Cassie Trask and it's awesome!! It makes the whole process so much easier, because you can lift the shaker and position it onto a backing without worrying about the shaker elements falling out!
---
I trimmed down a piece of pastel yellow cardstock to slightly smaller than my stitched window panel. I wanted to add a little interest to it, so I grabbed my orange blender brush and just blended a little ink over the areas where you would see the backing.
I added my sentiment across the two shaker windows, and added the whole panel onto a mint green card base.
---
You can check out the rest of the Design Team's inspiration over on Instagram, and don't forget to use #rachelvassdesigns & #handmadebytasha when sharing any makes you have been inspired to do with Rachel's designs!!
Thank you for visiting my blog today. If you'd like to see more of my artwork & how to's and/or hear my thoughts on living with a chronic illness then please consider subscribing. T.
---
*Please note, some of these are affiliate links, shopping from these are at no cost at all to yourself and helps support this blog & my channel. I appreciate anyone who does use them SO MUCH. Thank you.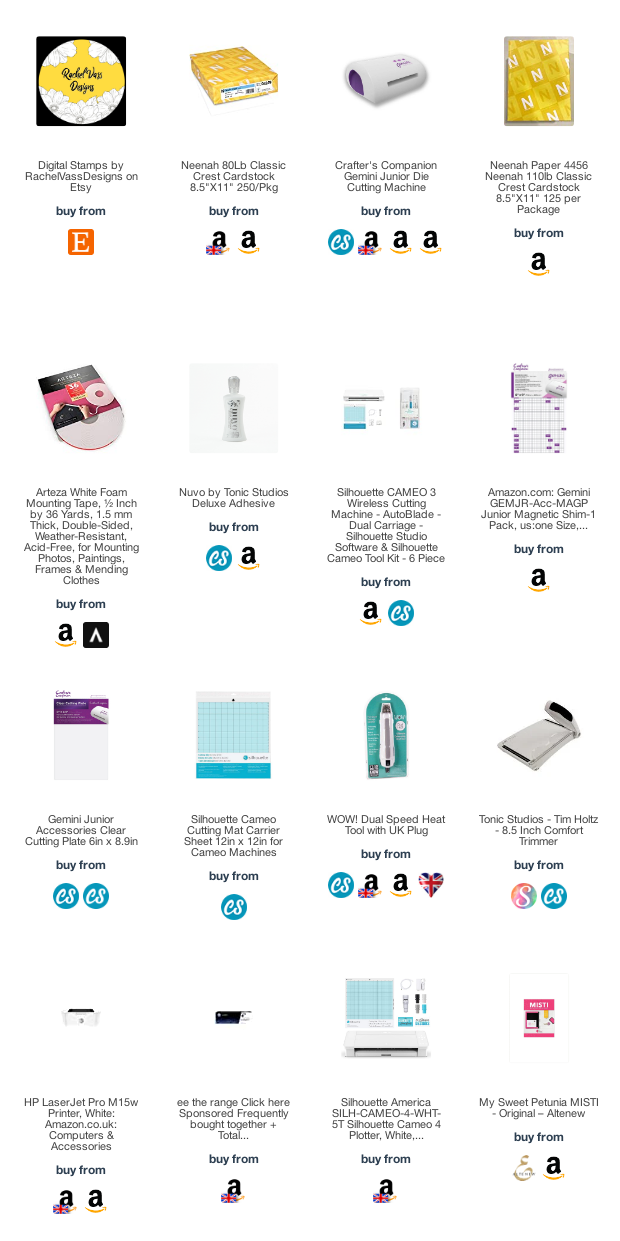 https://linkdeli.com/widget.js?id=f5e8378456858c916708