Hey Crafty People!
I love the simplicity of this gorgeous new image from RVD. It comes with these beautiful leaves sprouting from the sentiment box, with a choice of several sentiments or you can always add your own sentiment if you need something specific. (I also think this would be awesome to use as place makers on tables at a wedding, where you could add each guest's name! I think that would look so beautiful!)
I had some fun experimenting with some different colour blends than I would usually choose for this image.
I wanted to try out a couple of blue/green marker blends and I really love how they turned out!
I decided to colour the image as though there were two different types of leaf, and coloured them super simply; I coloured the whole leaf with the lighter of the two markers, then added a little of the darker colour with a flicking motion starting at the base of the leaf.
I chose a purple blend for the berries, because I wanted to change that up a little too! I would normally grab for either reds or light greys for a white berry, so I just decided to use something completely different this time!!
I foiled the sentiment and in Silver Fab Foil from WOW. (*You can check a full tutorial on how I add foil to digital images here!)
---
---
Please be aware:
As part of my Design Team and Guest Design work I do often receive free products to use, but I only ever recommend products that I genuinely love.
Also, I know how incredibly lucky I am to have these opportunities, but you don't always NEED the newest products or the 'full set'.
So please don't feel that you need everything.
I like to show a variety of brands and products; this way; this way there will be something for everybody to enjoy.
---
*Affiliate links are used, where available; this means that I may get a small commission if you purchase using one of these links, at no extra cost at all to yourself. A huge thank you goes to anyone who does purchase using my links, it is so highly appreciated.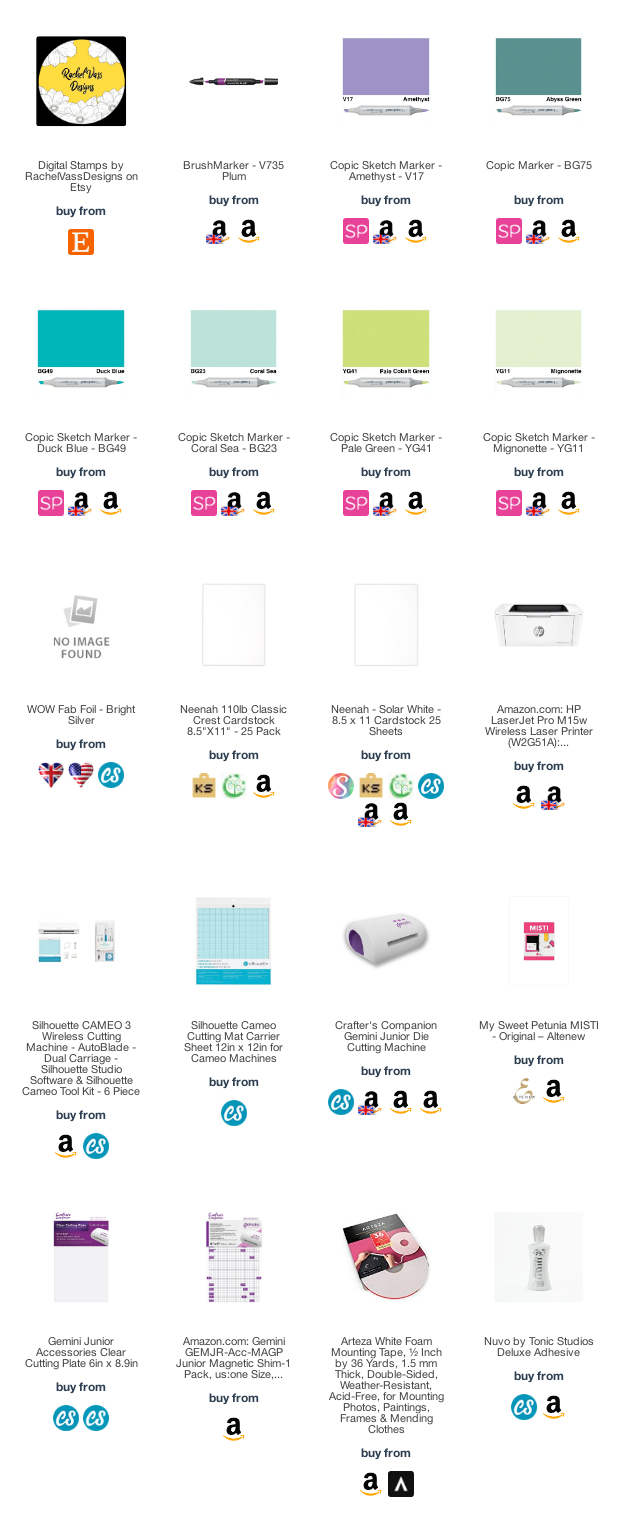 https://linkdeli.com/widget.js?id=f5e8378456858c916708